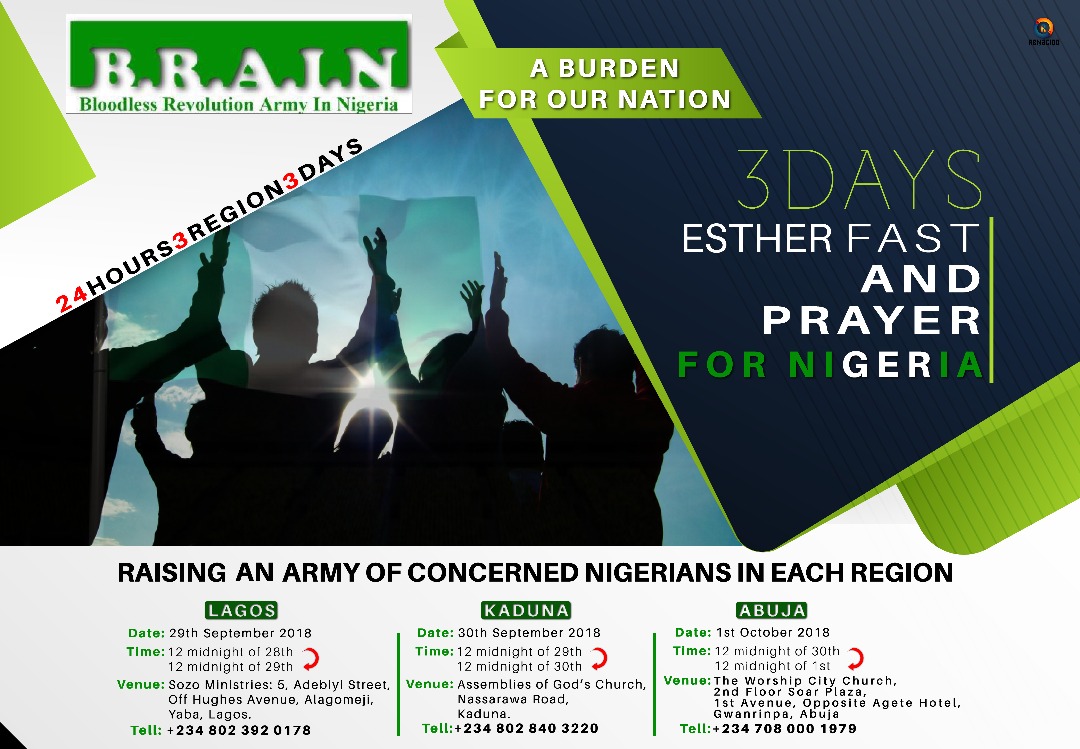 THE DELIVERANCE OF NIGERIA IS THE DELIVERANCE OF NIGERIANS.
Sign up to pray, Join the ESTHER FAST -
29th September if you're in the Southern Region (Prayer Gathering- Lagos),
30th September if you are in the Northern Region (Prayer Gathering -Kaduna)
1st October if you are in the Middle belt Region (Prayer Gathering - Abuja)
If you live in Diaspora pick any day.
Sign Up to Pray and Fast Form
About Brain-Intercessors
Our vision is to raise an intercessory army in each state of the federation of Nigeria – dedicated to raising an altar of prayer. There will be between 30 and 300 men and women, young and old, committed to seeing change and transformation in Nigeria. Various initiatives including prayer and fasting, prayer walks, daily intercessions, online meetings and prophetic acts of prayer, praise and worship will take place.
Contact Us
UK Office: 15 Abbey Road, Belvedere, London, DA17 5DF
Email: info@brain-intercessors.org
Mobile: +44 (0)7958 032440